Sunday I announced the launch of the Writing Book Club, in which, each month, we discuss and go over a writing-related book.
The book for March is
The War of Art: Break Through the Blocks and Win Your Inner Creative Battles
by
Steven Pressfield
About The War of Art
The War of Art is a 2012 publication about the battles that a writer goes through during their journey to not only complete their project, but to then put it out in the world.
Pressfield looks at the enemy, Resistance, and the many forms in which it crops up. From there, he helps the reader formulate a plan in order to attack and defeat resistance, or even use the very nature of Resistance against itself.
In the forward to the book, prolific writer, Robert McKee writes:
"So Pressfield, the devil, asked me to write this forward against a deadline, knowing that no matter how much I stalled, eventually I'd knuckle down and do the work. At the last possible hour I did, and as I leafed through Book One, "Defining the Enemy," I saw myself staring back guilty-eyed from every page. But then Book Two gave me a battle plan; Book Three, a vision of victory; and as I closed The War of Art, I felt a surge of calm."
This book is widely available in various formats including Kindle, Audible, Audio CD, Paperback and Hardcover.
About Steven Pressfield
Pressfield not only is a talented writer, but he writes with a voice that is commanding and compelling, brutal, and to the point. Yet, not without a hint of irony and humor, desplaying his understanding, respect, and possible contempt fo the art of writing.
On his webpage he writes:
I wrote for 27 years before I got my first novel published (The Legend of Bagger Vance).
During that time I worked 21 different jobs in eleven states.

I taught school, I drove tractor-trailers, I worked in advertising and as a screenwriter in Hollywood, I worked on offshore oil rigs, I picked fruit as a migrant worker[.]

For one season I lived in this house. It had no power, no water, no doors, no windows. Rent was $15 a month[.]

All during this time I was writing.

Why do I tell you this?

Because this site is about you learning from my mistakes.

It's about you avoiding the dead ends I drove myself into before I found myself as a writer.

Steven Pressfield
Steven Pressfield has written many books on writing such as: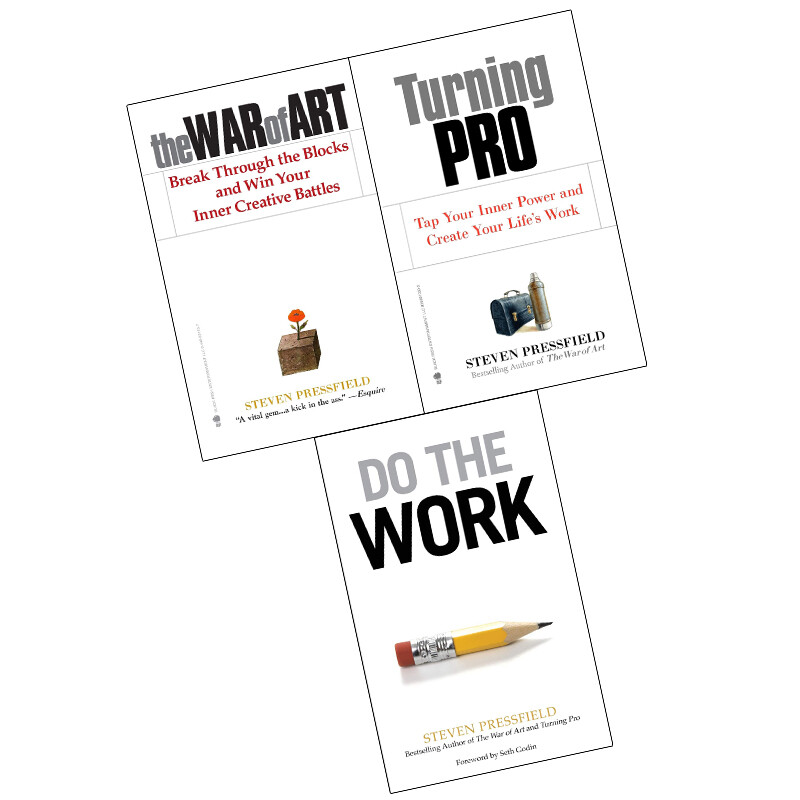 Do the Work 
Turning Pro 
Nobody Wands to Read Your Sh*t 
The Artist's Journey
…just to name a fiew of his nonfiction works.
He has the right to write these books because of his extensive writing career which includes fictional books such as
The Lion's Gate 
Tides of War
36 Righteous Men
The Afghan Campaign
The Profession
The Last of the Amazons
The Knowledge: A Too Close to True Novel
An American Jew
…again, just to name a few.
The genres he writes in vary, though he generally sticks to historical fiction, of which Gates of Fire was on the Best Seller list.
Book Club
The first Book Club increment will be on Tuesday, March 3, 2020, and will be on Book 1 of The War of Art.
Happy reading!
---
Book Your Free 30-Minute Coaching Call
Fill out the form below to talk to me about your piece. This is about getting to know you and your work, and deciding if we make a good pair to get you through your project.